FALSE EYELASH EXTENSIONS BY EVERLASH

Everlash Eyelash Extensions offers the highest quality products and tools crafted by highly trained technician in Germany. Beauty experts worldwide are learning and becoming certified in eyelash extensions. With Everlash's professional lash extensions supplies, you too can afford the latest in luxury beauty without a hole in your pocket. Extend your lashes with Everlash eyelash extensions.

EYEBROW & EYESHADOWS MAKE-UPS BY EVERLASH

Everlash Eyebrow and Eyeshadow make-ups. Everlash Eyebrow is wipe-proof after 20 minutes. A complete eyebrow is not only the finishing touch to make-up, but also influences the facial expression considerably. Everlash eye shadow does not gather in the fold of the lid. This new generation of adhesive eye shadows reflects light with a special, elegant pearl effect. Smaller lines can be covered discretely.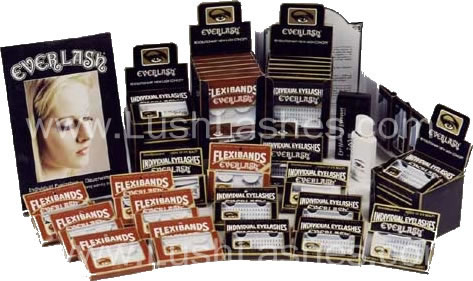 With LASH BELONG professional Eyelash Extensions, your eyelashes will look spectacularly longer and fuller.